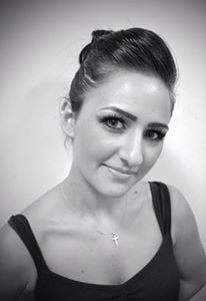 Paolina Saulino
Assistant Teachers
My name is Nina I am 29 years old and I have been with step Ahead for over 20 years now . I was trained by Mrs Gilmore for many years and then in my late teens I was trained by our now principal , Natalie Hume.
My teaching career started around 12 years ago when our Poynton branch opened . Since then, the school has grown so much and I have been so lucky to be a part of it all!
I teach tap, ballet ,modern and street dance throughout the week from the babies to the seniors and I absolutely love it !
Being a Dance teacher at step ahead is very rewarding in so many ways. It has been incredible over the years for me to see our students make life long friendships and not only gain dance skills but also turn into confident individuals who come to class every week ready to work hard .
Step Ahead is my home and I couldn't imagine life without it !